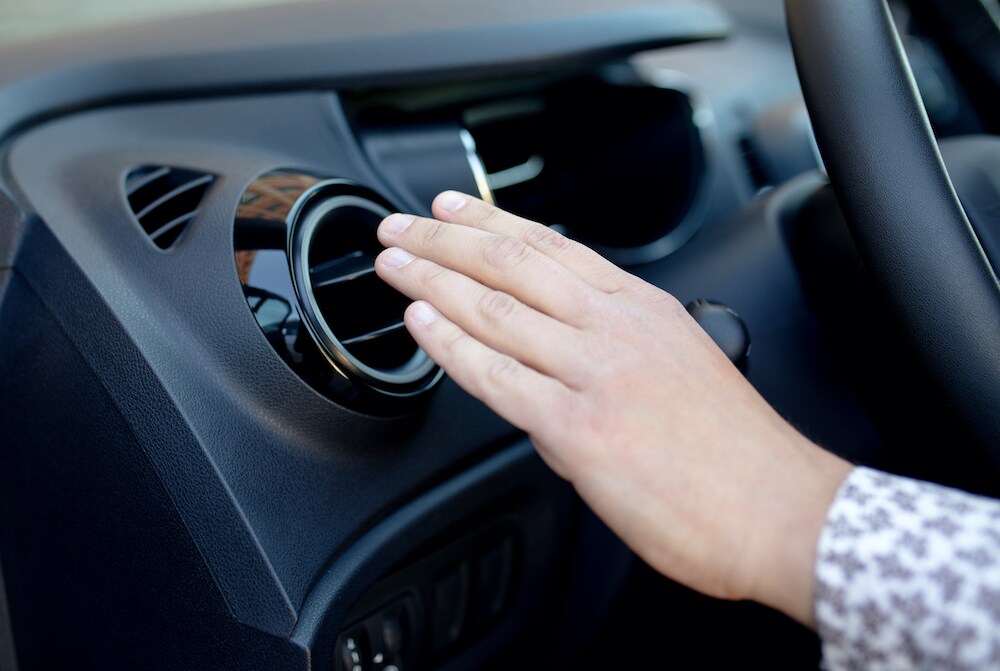 A chill still lingers in Portland, but the warmth is looming. Before you know it, it will be scorching. Don't wait any longer to get your air conditioning and heating system checked out or repaired. Bring your vehicle down to our Dodge Chrysler Jeep Ram Service Center near Portland, and allow our expert service technicians to get your climate control system running at peak performance. 
Warning Signs You Need a New A/C and Heat System
A functioning air conditioning and heating system are necessary for the overall performance of your vehicle. Your A/C and heating unit are responsible for defogging windows and windshield, compressor, and overall keeping the engine cool, healthy, and running as it should. 
The last thing we want to happen is the inability to warm your vehicle up or cool it down. Here are some air and heating system issues that indicate a repair or replacement: 
Differences in Cooling/Heating: You may not notice, but if the cool air or heat is at a lower level than usual, it is your first indication of a depreciating system. This goes for periods of defogging and defrosting as well.
Leaks: Any leak of refrigerant or oil will obstruct the entire A/C system's ability to function and produce cool air. You may not be able to visibly tell that the system leaks, but you will tell by your vehicle's sudden inability to cool air.
Loud/Uncommon Noises: If you hear loud or unusual noises coming from your climate control system, like a grinding or a squealing sound while the A/C is running in your car, that could be a sign that the compressor is experiencing a problem.
Schedule a Dodge Chrysler Jeep Ram Service Appointment near Portland, ME
If you notice that your vehicle's air conditioning and heating system is acting funny, and may need service or repair, schedule an appointment today at our Dodge Chrysler Jeep Ram Service Center.
Many drivers around Portland, ME and Falmouth have experienced the apprehension of taking their vehicle in for a service appointment. You've probably gone over all the things that can go wrong, especially if you don't know who you're trusting your vehicle to. Well, we're looking to change that by offering regional drivers an expert team of factory-certified technicians who are equipped with the latest tools and the respect to treat your vehicle as if it were their own.

If you have any questions about our air conditioning or heating services, don't hesitate to contact us today!