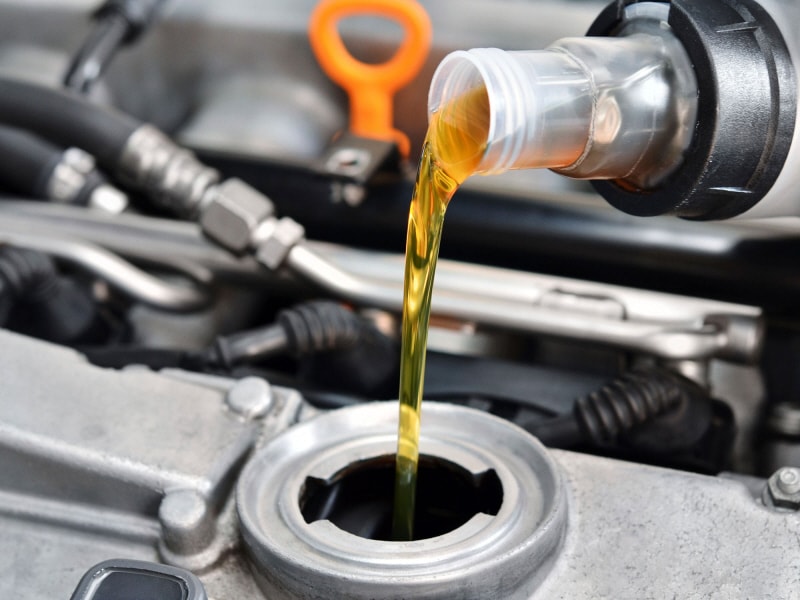 Get An Oil Change Near Portland
If the engine is the heart of your vehicle, consider its oil the lifeblood. Oil is an essential part of your vehicle, and regular oil changes are a critical part of keeping it running in tip-top shape for years to come. If you're not a motor oil expert, never fear! Our Portland area Chrysler Dodge Jeep Ram service department will fill you in on some of the most common questions people have about oil changes. 
How Often Should I Change My Oil?
It's important to consult your vehicle's maintenance schedule to be sure about how often you should change your oil, but you may be surprised to learn that it's not as often as you think! Many of today's engines are designed to run for about 5,000 miles depending on your vehicle. Always check your owner's manual for the specifications listed by the manufacturer, though, and keep in mind that certain driving conditions may speed up the need for an oil change.
Should I Be Concerned If My Dipstick Shows Black Oil?
If the dipstick reveals black oil, don't worry! Black oil is to be expected and it indicates that the oil is doing its job and your vehicle is running as it should. However, if you're also noticing that your car is leaking oil, let us know.
Where Can I Get An Oil Change Near Me?
Lee Dodge Chrysler Jeep Ram near Portland is more than happy to keep your vehicle running at peak performance with an oil change service. Schedule an appointment with our service center near Portland today!