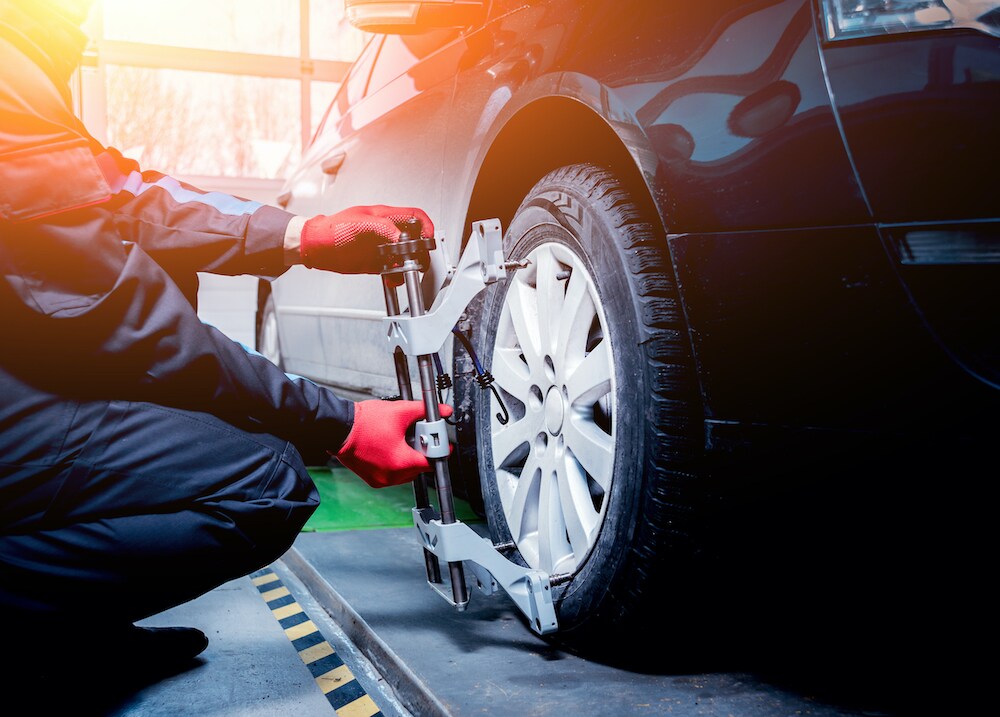 Wheel alignment assures your vehicle's tires meet the road at the proper angle. It adjusts the angles of your vehicle's wheels to original specs for best gas mileage, proper road contact, a smooth ride, and the longest tire life, keeping you and all of your beloved passengers safe in your drives. 
When To Get Your Vehicle's Wheels Aligned
You should seek alignment for your vehicle's wheels when: 
You get new tires
You lower or lift your vehicle
Suspension parts affecting tire angles are replaced or adjusted
You've had a fender-bender or a hard impact with a curb or road debris
It's been a year since they were last aligned
You notice uneven tire wear, steering pull, or an off-center steering wheel
Schedule a Dodge Chrysler Jeep Ram Service Appointment near Portland, ME
If you notice that your vehicle may need service or repair, schedule an appointment today at our Dodge Chrysler Jeep Ram Service Center.
Many drivers around Portland, ME and Falmouth have experienced the apprehension of taking their vehicle in for a service appointment. You've probably gone over all the things that can go wrong, especially if you don't know who you're trusting your vehicle to. Well, we're looking to change that by offering regional drivers an expert team of factory-certified technicians who are equipped with the latest tools and the respect to treat your vehicle as if it were their own.

If you have any questions about our air conditioning or heating services, don't hesitate to contact us today!