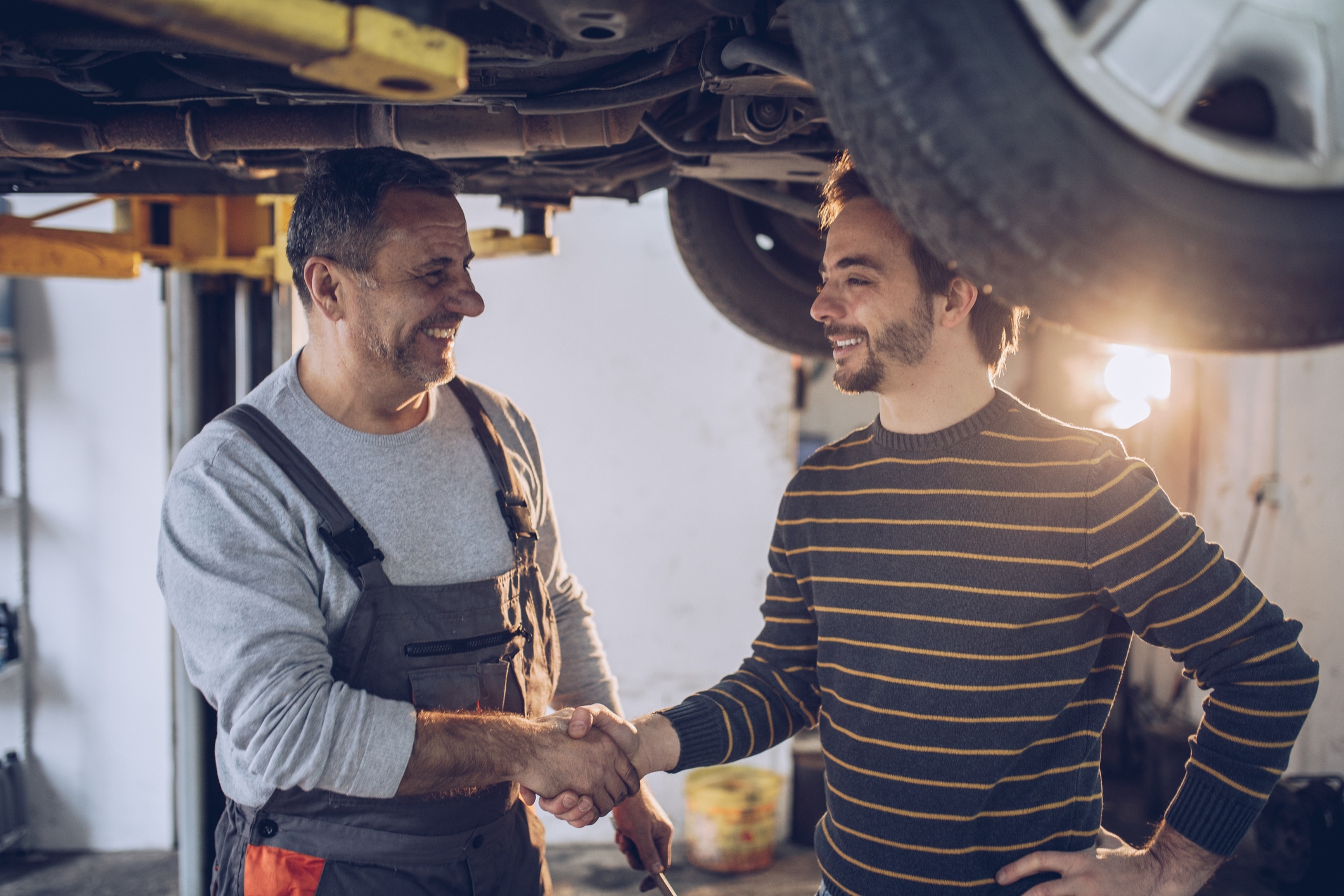 Rust Proofing
Rust proofing treats specific, hard to reach places all over your car that are good places for rust to form. These are done by spraying a kind of protective wax all over parts that can easily chip or where moisture can accumulate. These are typically the most exposed areas of the vehicle like the fenders, tailgate, upper body panels etc.
Boiled down to basics, rust-proofing is the treatment of specific areas all around the vehicle where rust can claim an initial foothold.
Undercoating
Undercoating is the sprayed application of a wax or rubber-based composite onto the entire underside of the vehicle. It's designed to create a rust-proof layer between the underside of the vehicle and the water, ice, and salt of the road.
Undercoating provides a more comprehensive protective layer for your vehicle. This includes the floorboards, wheel wells, and frame. Even if your car's underside isn't actually visible, it is still exposed to potential damage when you go out driving. Things like dirt, debris, mud, and salt are kicked up from the road and get into the nooks and crannies of your vehicle's undercarriage. So in addition to protecting against rust and corrosion, it also provides additional protection from the nastiness the road coughs up.
Rustproofing Versus Undercoating - What's The difference?
It's a common question asked here in Maine, what exactly is the difference between rustproofing and undercoating? Is one good enough? Should I really get both? Part of the problem is that determining if both are necessary varies from region to region, so there is not a real definitive answer which we have come to expect in the automotive world. Yet In Maine, with our ever-so-lovely winters, the choice becomes a little clearer. The first thing we need to understand is what each is designed to accomplish, so let's define them.
Each year vehicles are improved to help combat the ever-present fact of corrosion, but the protection is minimal and fades quickly. Both rustproofing and undercoating are designed to protect your vehicle from corrosion, which is simply a technical term for the oxidization of metal. Rust forms on your car the moment you drive it out of the dealership. Rust is simply a mix of iron, oxygen, and water. Factor in winter and salt, and your vehicle is under severe attack.
We can't choose where rust accumulates, a sad state of affairs we simply accept in Maine, but we can chose how to combat it. Some parts of your vehicles can easily be protected but others still are not. 
In Maine, the choice between rustproofing or undercoating is not an "either-or" decision. Together, rustproofing and applying an undercoating give your vehicle the very best protection against the harsh winter weather and resulting salt and gravel. If you are considering doing just one of the two, our expert mechanics can help determine which option will give your vehicle the best protection.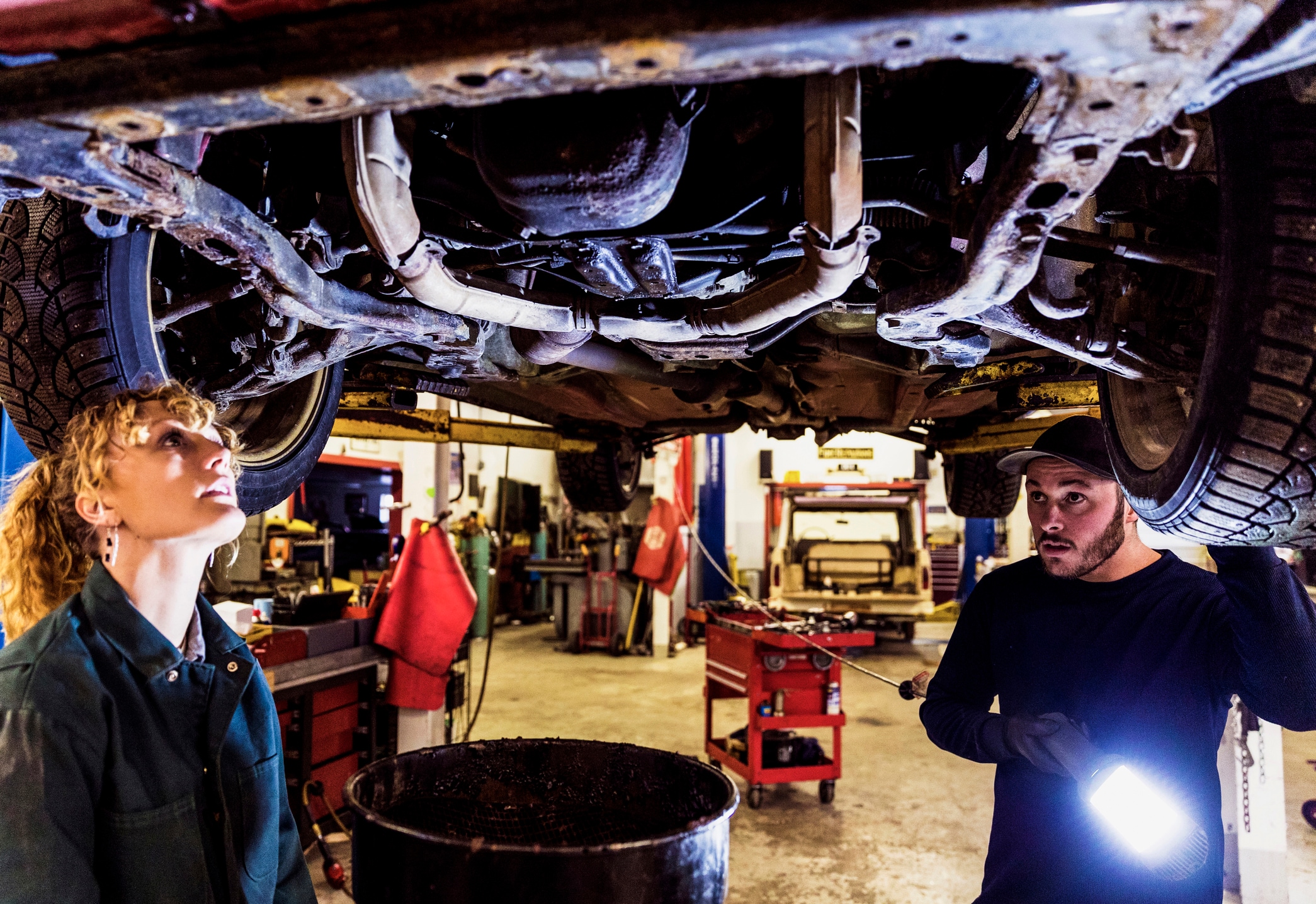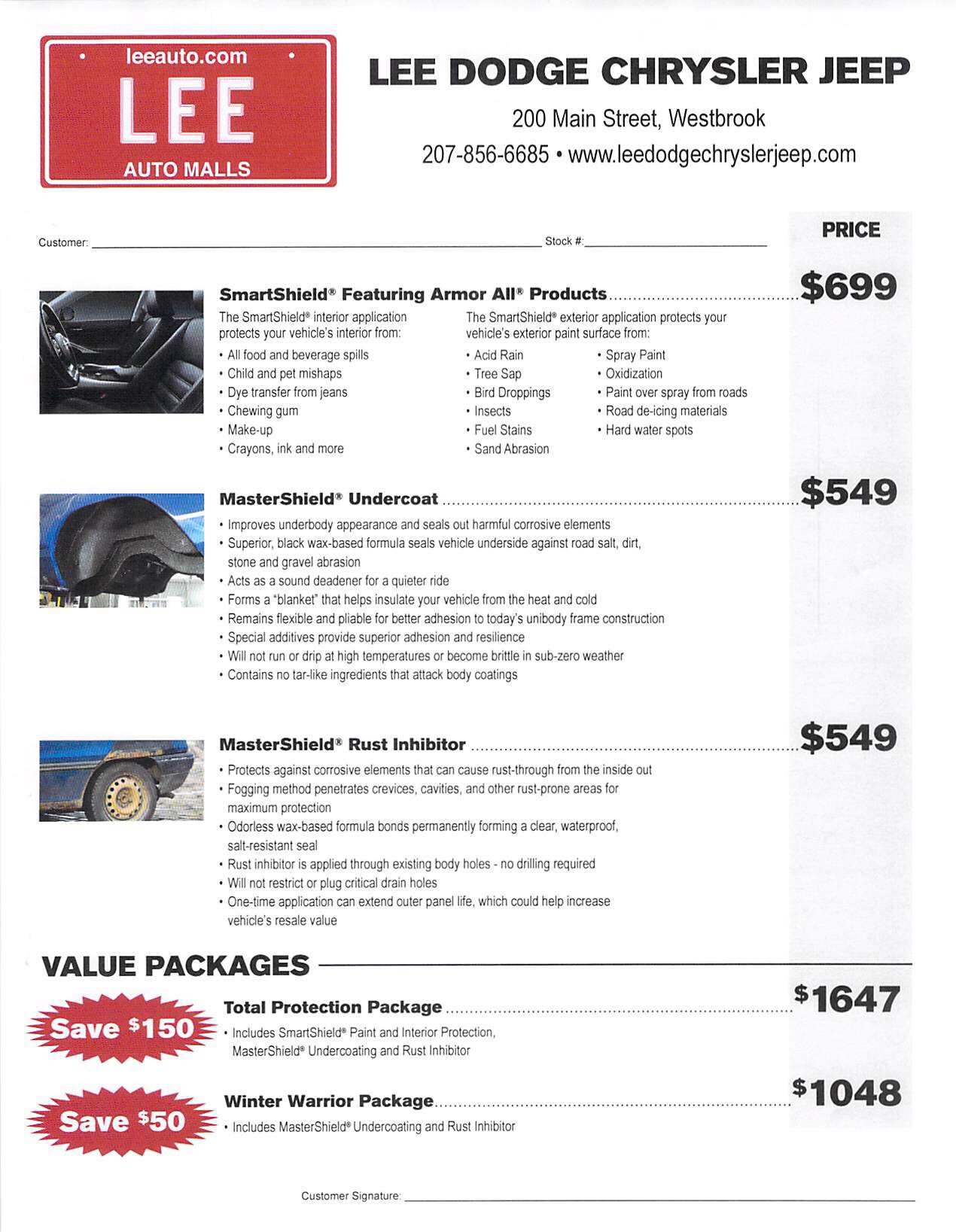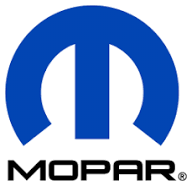 Hours
Monday

07:30AM - 05:30PM

Tuesday

07:30AM - 05:30PM

Wednesday

07:30AM - 05:30PM

Thursday

07:30AM - 05:30PM

Friday

07:30AM - 05:30PM

Saturday

Closed

Sunday

Closed
Schedule Service
* Indicates a required field