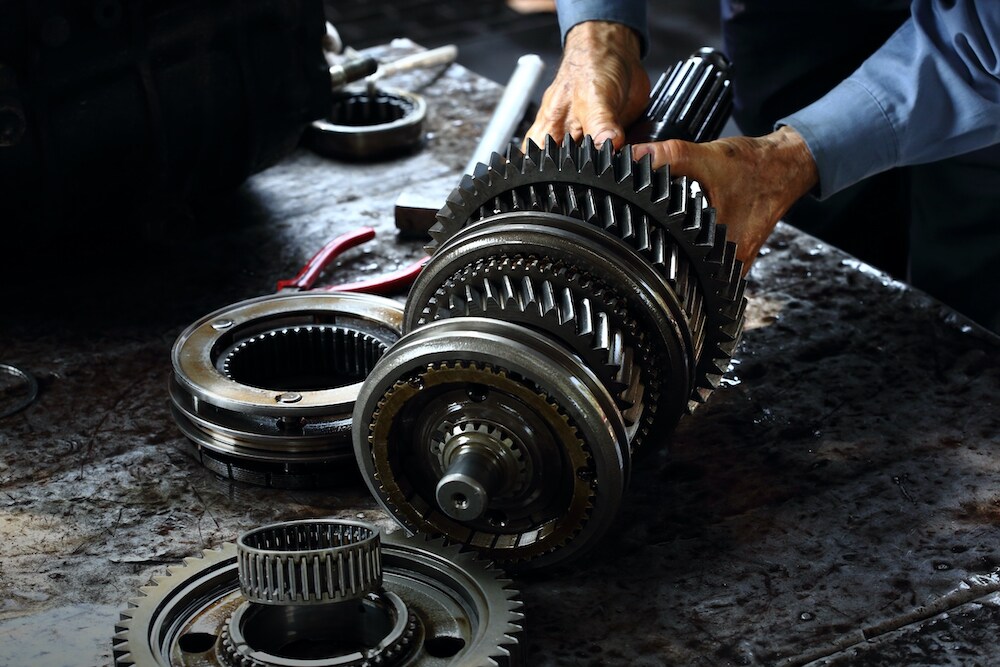 Is your vehicle in need of a transmission repair or replacement? If so, you will want to schedule an appointment with our Dodge Chrysler Jeep Ram Service Center serving Portland, where our team's number one priority is keeping your vehicle safe and operating to its fullest potential. 
Warning Signs of A Faulty Transmission
While some symptoms of a faulty transmission can be more obvious than others at times, there are a number of warning signs to be aware of when it comes to your vehicle's transmission. If you notice any of these symptoms, it's time to schedule service at Lee Dodge Chrysler Jeep Ram. 
Leaking fluids are oftentimes the easiest symptom to diagnose when it comes to your transmission. If you notice a leak under your car showing red or dark brown fluid, pay our service center near Portland a visit and let our experts take a look. 
A slipping transmission may feel like your vehicle is switching through its gears without reason or is struggling to accelerate. 
Rough shifts can create an uncomfortable and very awkward driving experience, and your vehicle may feel like it is having difficulty flipping through gears. If this is the case, you may hear a clunking noise when this issue arises.
Delayed engagement occurs when you are putting your car into drive after shifting from park. If your vehicle is unable to seamlessly shift into drive, it's more than likely a transmission issue. 
Transmission Service at Lee Dodge Chrysler Jeep Ram
If your vehicle's transmission needs to be repaired or replaced, schedule an appointment with our Portland Service Center. Our expert crew will be happy to help you get your vehicle running smoothly. 

When it comes time to schedule a service appointment, you can do so from the comfort of your home thanks to our online service scheduler. Our certified technicians will be happy to keep you well-informed throughout your service and ensure you understand exactly what's going on with your vehicle. If you're looking to save on your service, our service specials are here for you!